Prof. James Ogg and Yang (Wendy) Zhang at Purdue University invited me to present a talk for their department. The title of the talk is "A Brief Geological History of China". We also had a 2-day fruitful discussion on various projects on the global Permian-Triassic stratigraphy. That was an awesome trip.
Introduction. Photo by Yan Chen.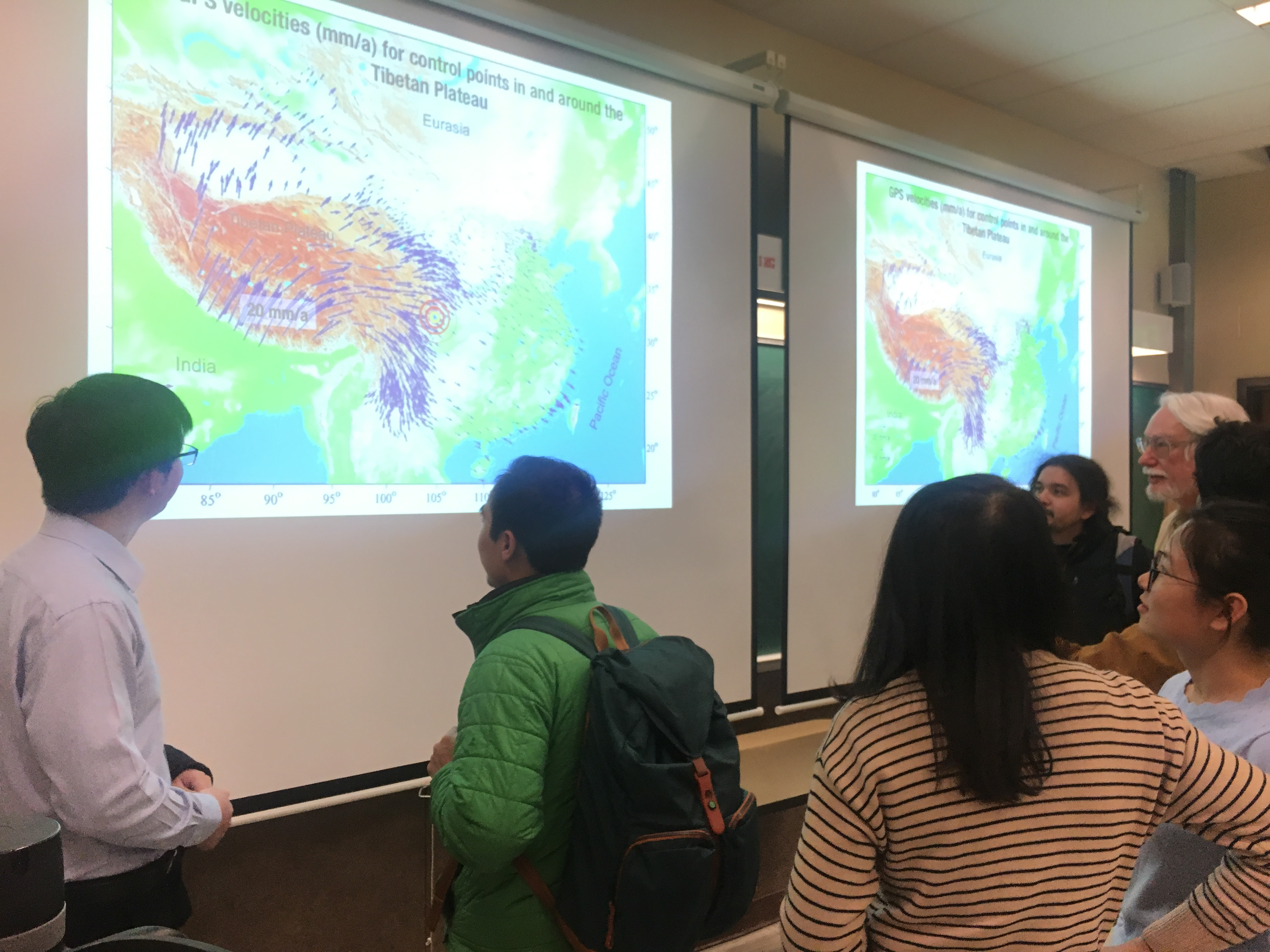 Discussion with students. Photo by Yan Chen.